You don't want to miss this!
Using the recent FEV Tutor's Buyers' Guide as the primary content source, we will convene a panel of experts comprised of FEV Tutor customers to discuss the relevant issues from the buyers' guide and their stories of implementation.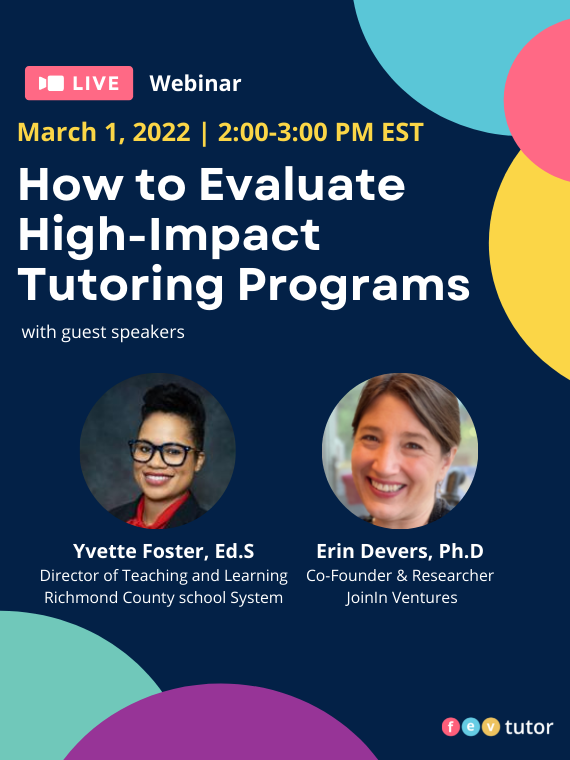 Sign up now to reserve your spot!
FEV Tutor Success Stories
In the meantime, check out these powerful Case Studies about how educators are improving learning with FEV Tutor.